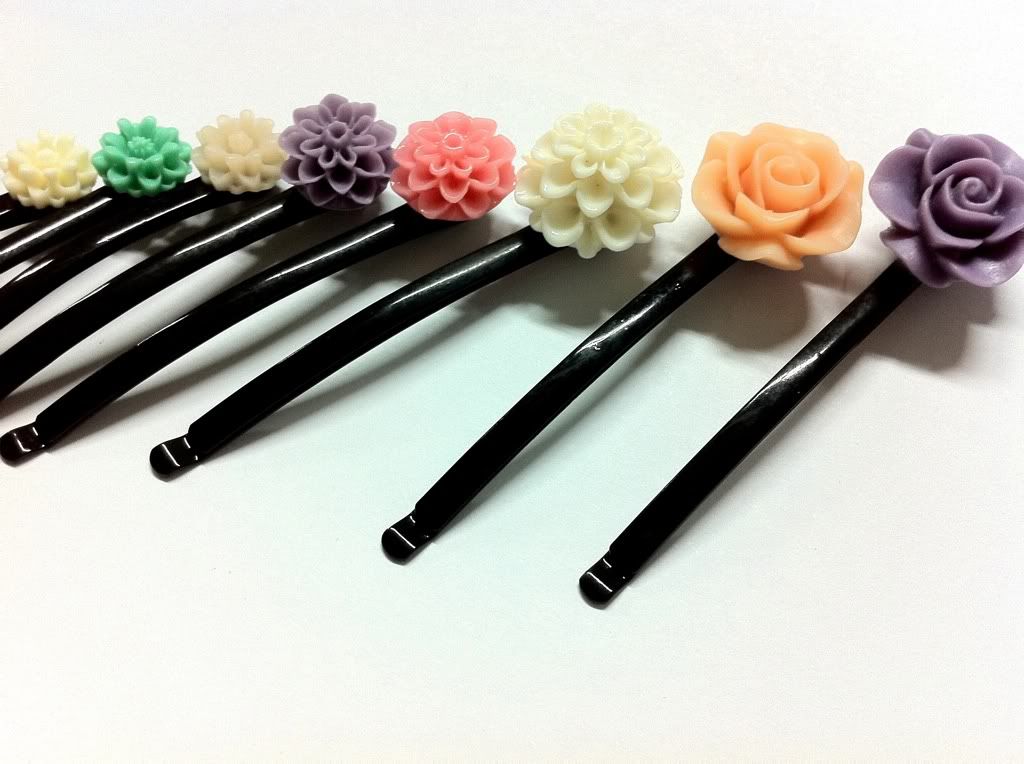 Feeling dull? Spice up your look with these floral hairpins :)
Suitable for any occasion be it beach parties or casual outings.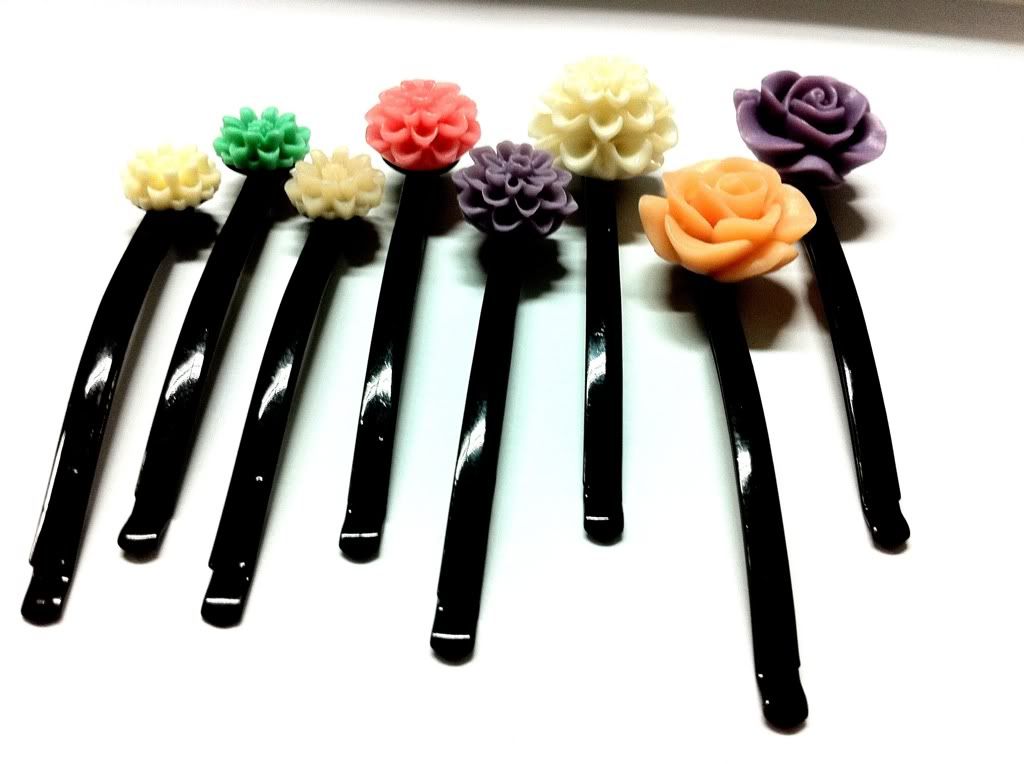 Sweet and simple :)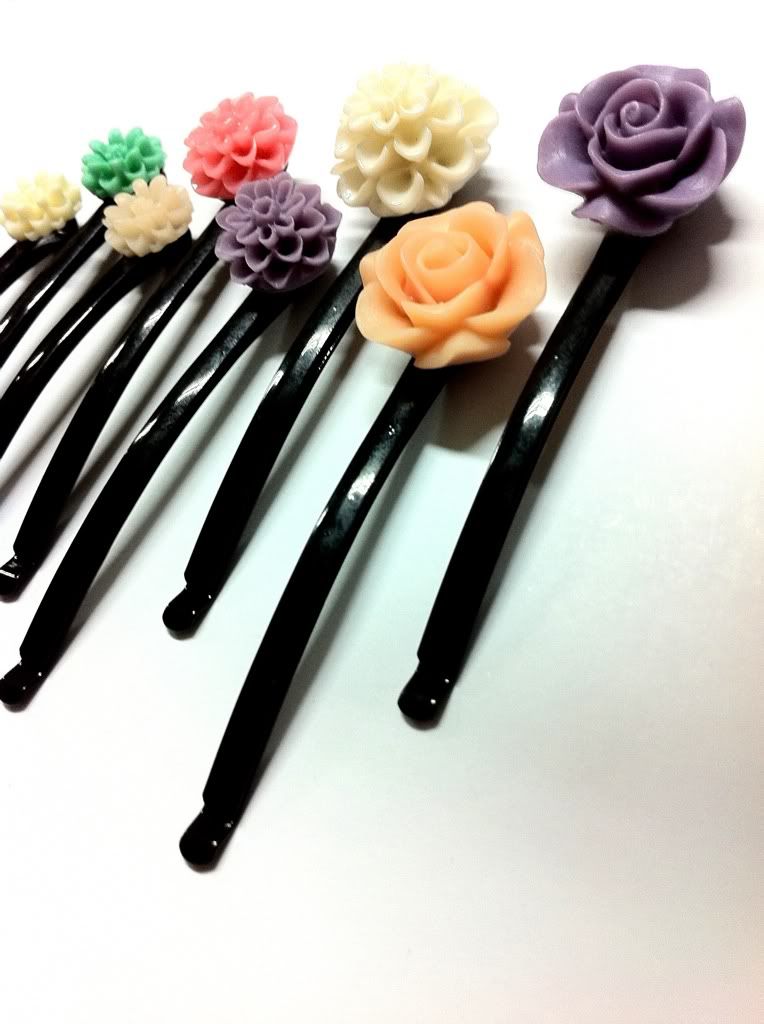 Check out how detailed they are!
Comes in three sizes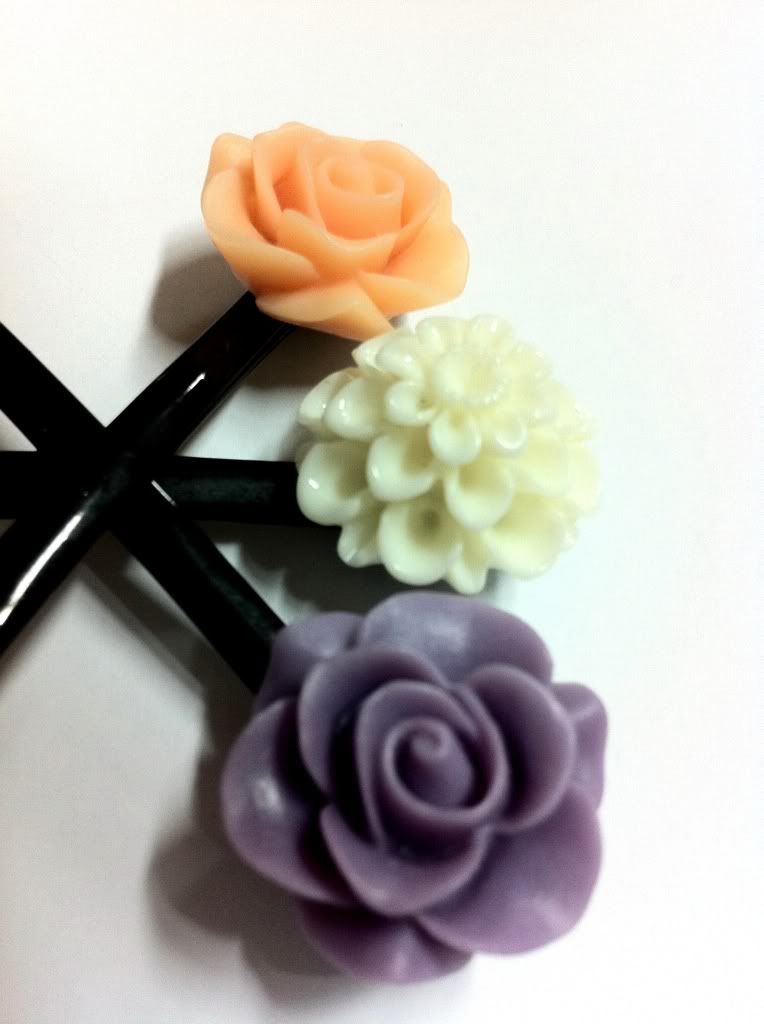 Big sized: Peach, White, Violet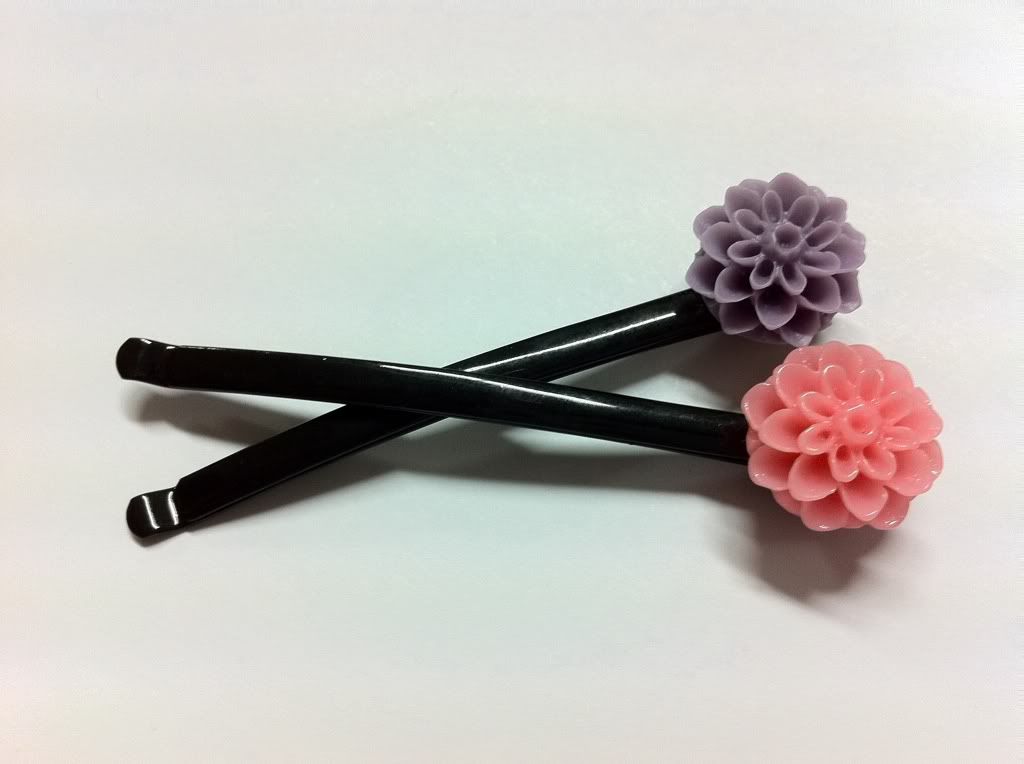 Medium Sized: Pink, Violet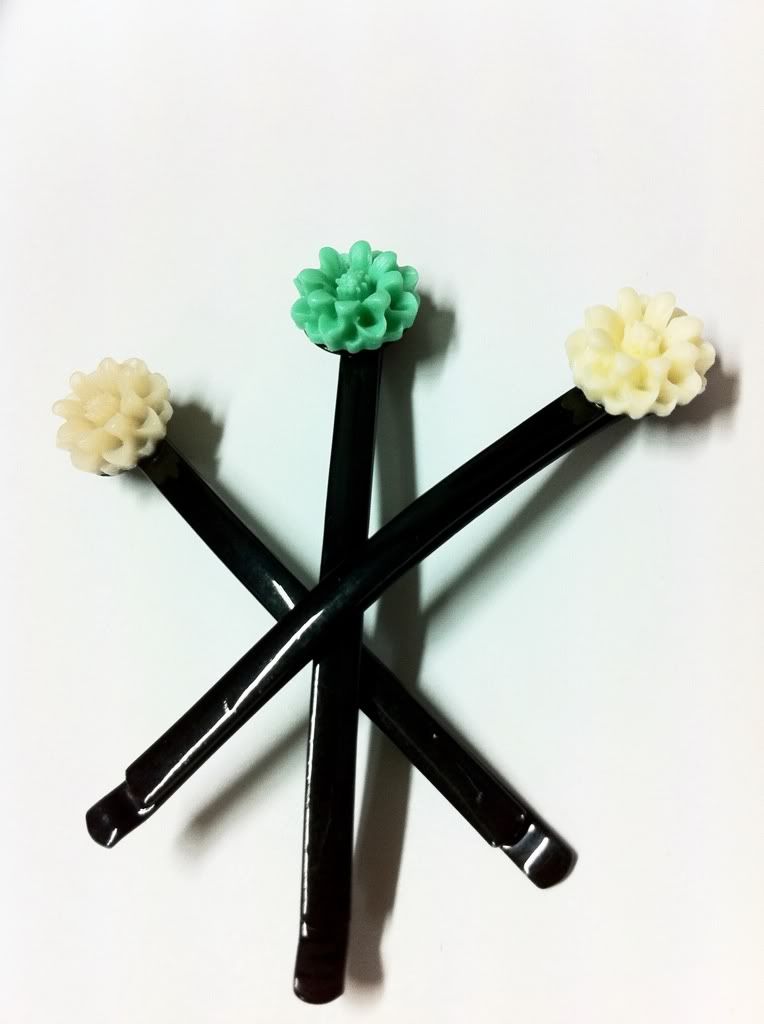 Small sized: Light Peach, Sea Green and Cream
Code: HP001

Size of hair pin: 6.5cm x 0.5cm
Big [White, Peach, Violet]
Small [Sea Green, Light Peach, Cream]
Cabochon Flowers (made of resin)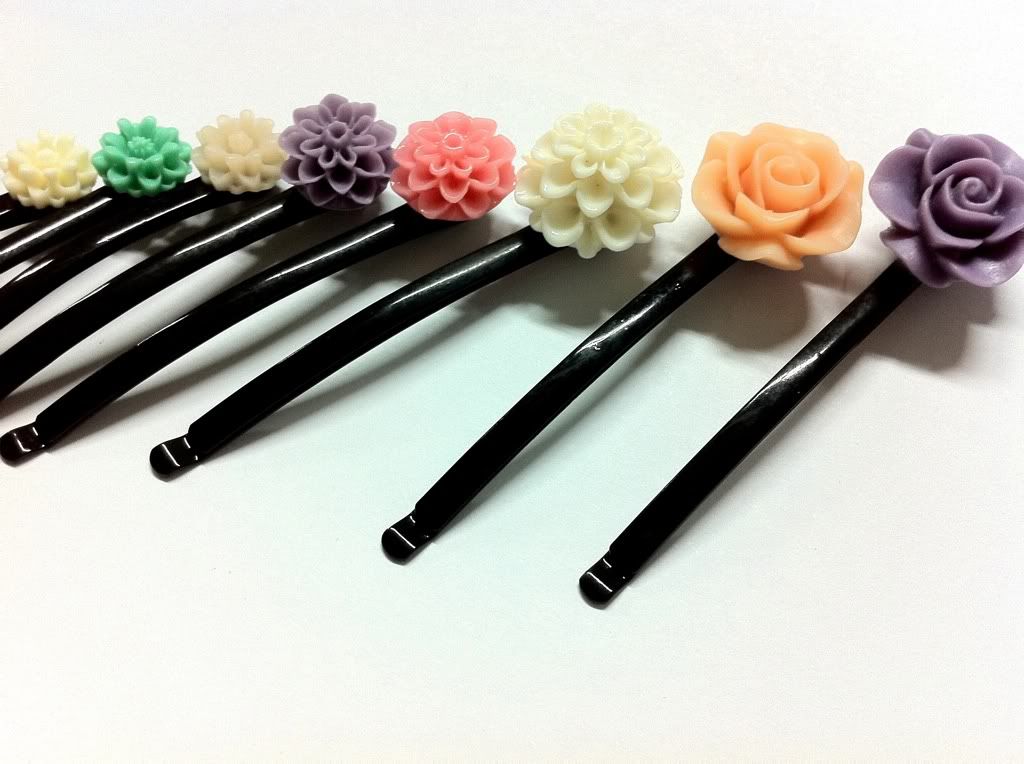 i absolutely *heart* them :)
*pssst* this is new but i'm telling you.
Like us on facebook and enjoy 10% discount off our items!